Funeral service Kaarna's new website and online store
An easy-to-use tool for planning the service entity was designed and implemented for the funeral service Kaarna's online store. With the tool, the customer can browse the options by product department and compile a service package from them, and finally add the selected products to the shopping cart of the Woocommerce online store.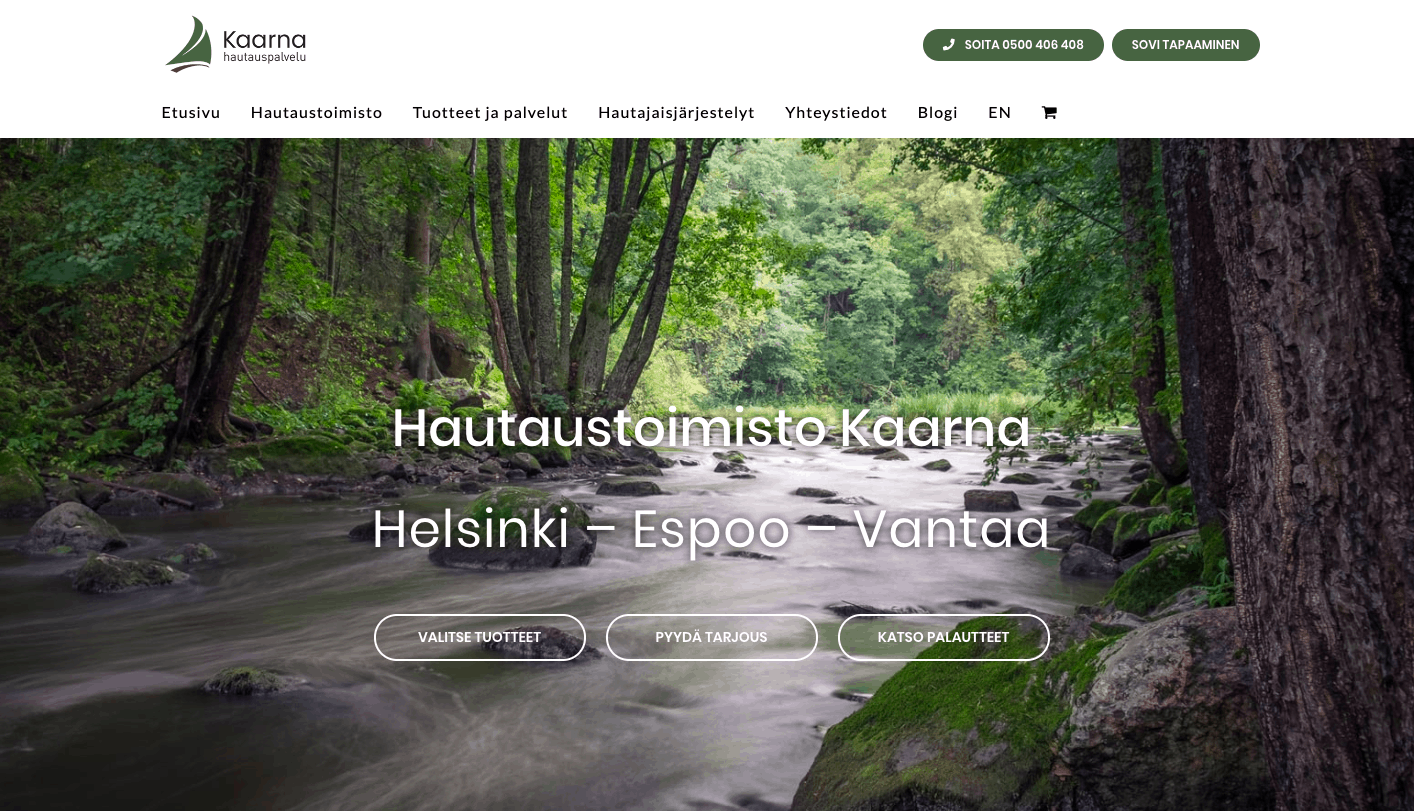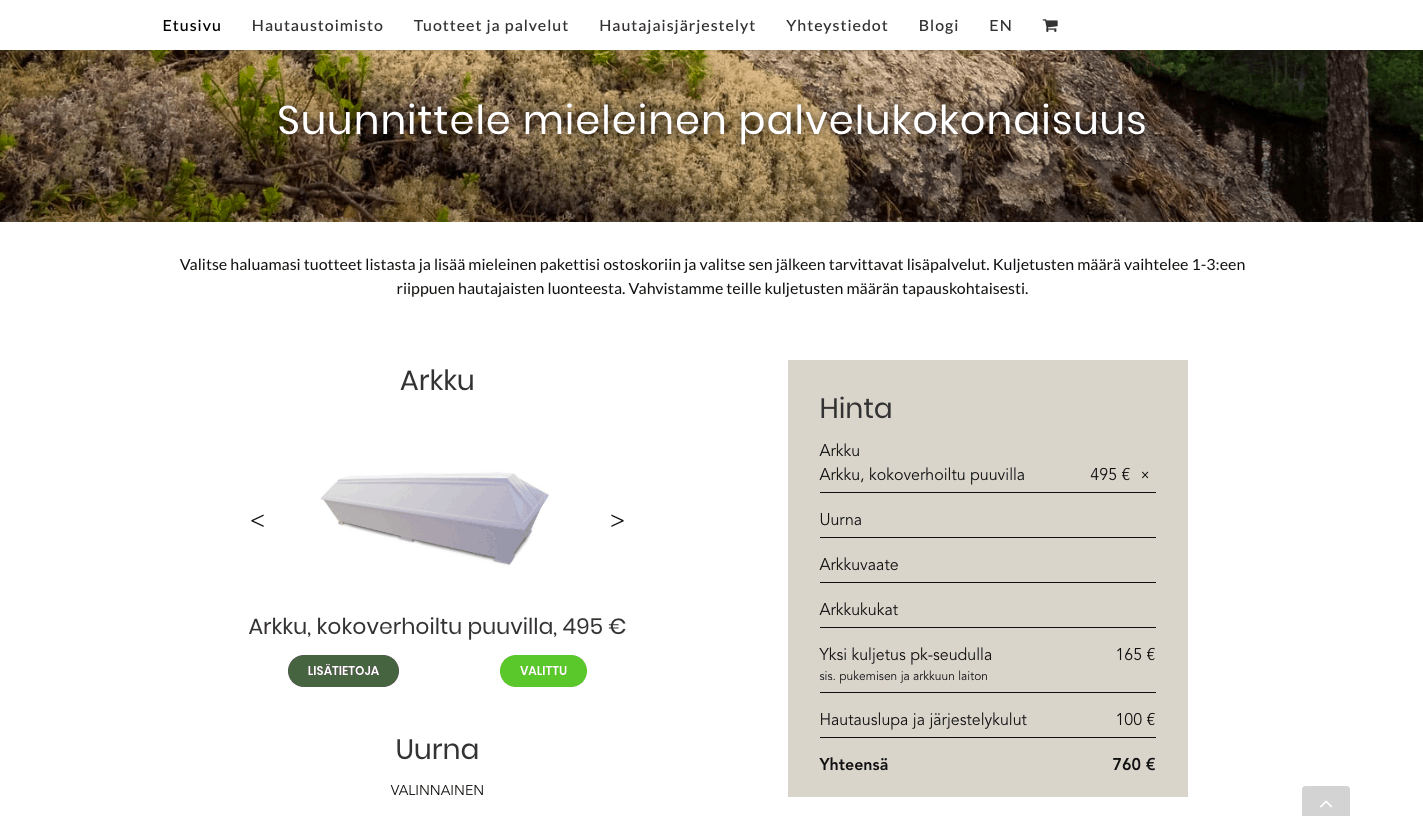 "I contacted Valolink via a recommendation. From the beginning, I felt confident and competent. The e-commerce and website project was implemented with professionalism and the end result was a well-functioning and visual website. Many thanks to Reima, Saara and Petteri for their great work."

Translate
CONTACT US
Leave us a message if you would like a quote or if you have any questions about photography or the website. We will respond soon.