Your online store does not have opening hours
The share of online stores in the market is growing day by day, and the supply of more and more services is also moving online. Online, your business is available to anyone around the clock. Make sure your offer also finds these customers.
Building an e-commerce requires technical skills, quite a bit of writing text, images, knowing the buying path and project management. But once this is pushed through, the possibilities are endless. And the good news – we have technical know-how, photography skills, knowledge of the buying path and a lot of experience in managing website projects. You will find better information about what you have to offer, whether they are products or services, so we will let you write product descriptions.
We also provide customized services for your online store, such as product package selectors or custom color selectors.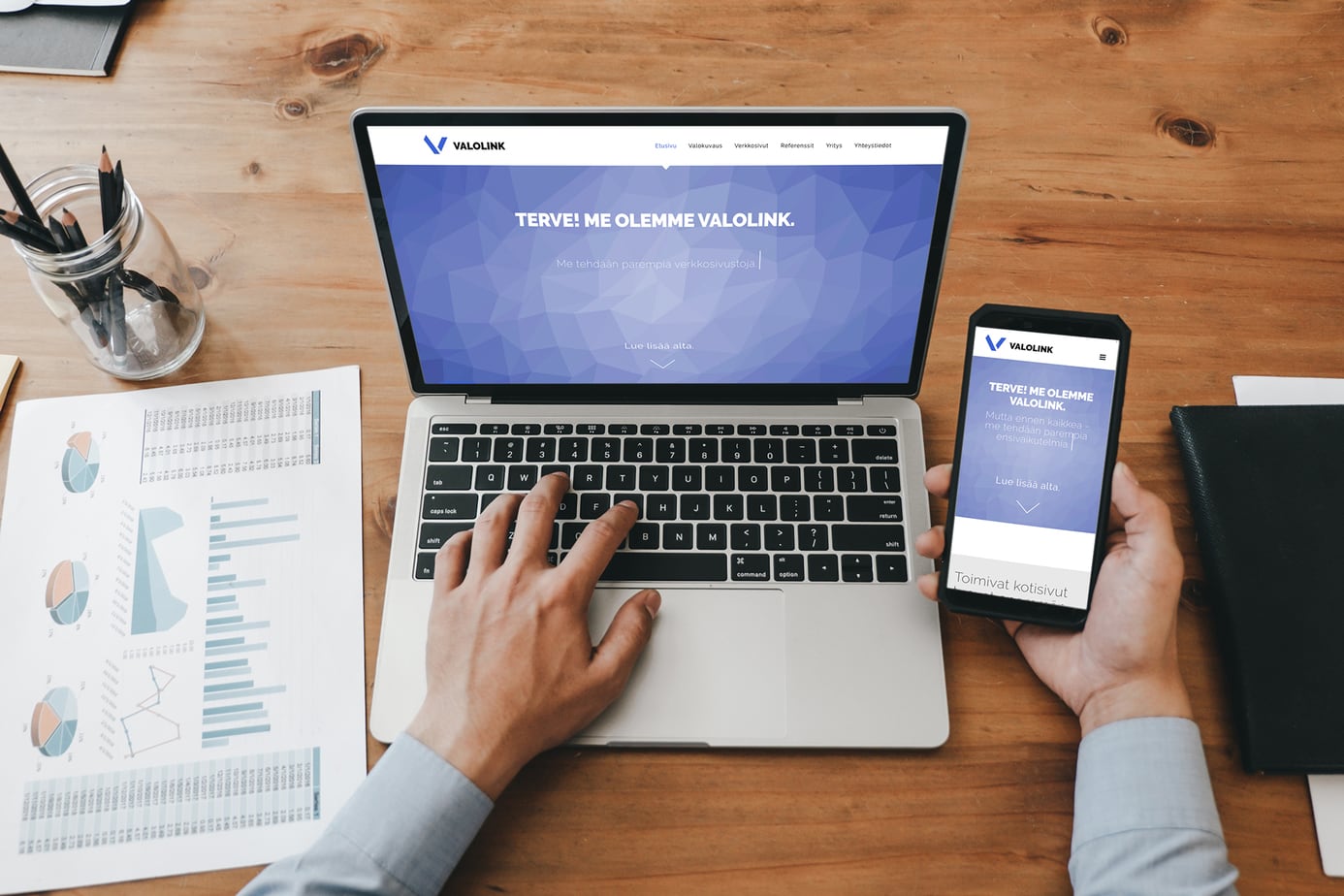 What makes a functioning online store?
It helps a lot if your company already has an existing website. This is especially helpful if the pages are already based on the WordPress content management system, as the WooCommerce add-on adds an e-commerce feature to your page in an instant. If you do not have a website yet, or would like to update your other websites in connection with the online store, we will help! Leave a contact request below and we will be able to talk about possible projects!
The second most important part of e-commerce, ie the products and services sold by yourself, should be described as accurately as possible on the pages with pictures and written descriptions. Product images should be clear and appropriately simple – pay attention to the product and present it in its true look. With a written description, you can create images of products or services, tell the story of the product, the content of the service or whatever other message your company wants to communicate. The best thing about an online store is that you can start with a small selection, and the store can be opened with just one product. Or you can immediately add stuff to the side store. Adding products is an easy task after a few attempts at the latest.
The most important thing for your online store is of course the customers. Online, customers are not attracted through display windows, but often search engines and ads direct potential customers to your business's online store. We all strive to do web building as search engine friendly as possible, and Ecommerce is no exception. In online stores, you can advertise the entire store, individual product categories or products yourself.
"I contacted Valolink through a recommendation. From the beginning, I felt confident and competent. The e-commerce and website project was implemented with professionalism and the end result was a well-functioning and visual website. Many thanks to Reima, Saara and Petteri for their great work."

Translate
Good usability regardless of the device
As it is today, all the website we implement, including the Online Stores, are always responsive, meaning they also work on smaller screens such as phones and tablets. Often, even more than half of your business customers visit your website on a smartphone or tablet, so it's important to design the operation of your site as much for cell phones as it is for computers. Responsiveness means not only that the text is large enough to be read on the phone screen, but also that the usability of the entire site is as good as on larger screens, and the visual appearance does not suffer.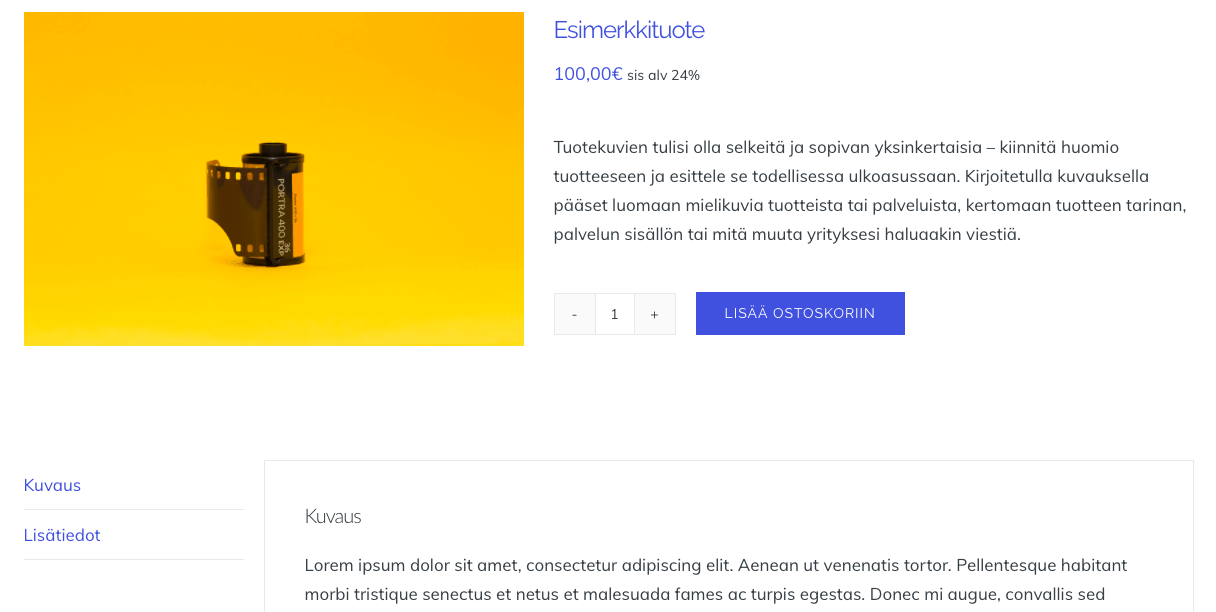 WooCommerce is a widely used website template whose popularity is based on ease of use
WooCommerce is an ecommerce platform built on top of reliable WordPress software. WooCommerce is a really popular template, and also easy to use for new users as well. It is also possible to customize WooCommerce to suit your business needs with numerous add-ons. Various additions to payment methods are also easy.
Do you want to increase the efficiency of your company's website?
Valolink has developed its own Chatbot, which is shaped by the needs of your company. Chatbot helps your website visitors find the answers to their questions, brings interactive marketing to your site, and collects leads for you. Welcome to test Valolink's new chat bot!