Trisdom's new website
The new travel planning company needed a new website, as well as a layout design for the pages. The plan was based on the company's logo and printed material, which created a unified brand for the company. The company mainly operates online, so the functionality, informativeness and contact of the site were particularly important areas that were designed together with the customer.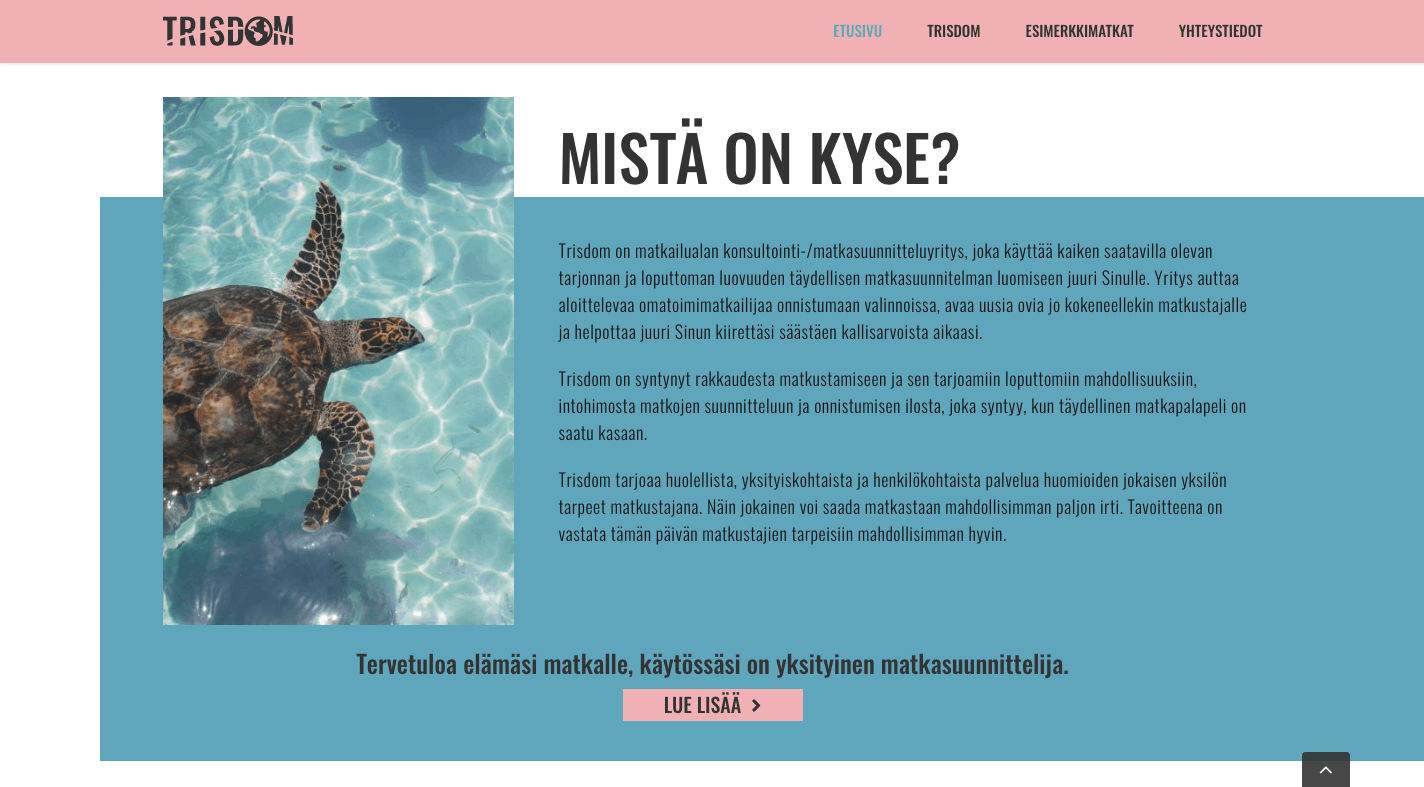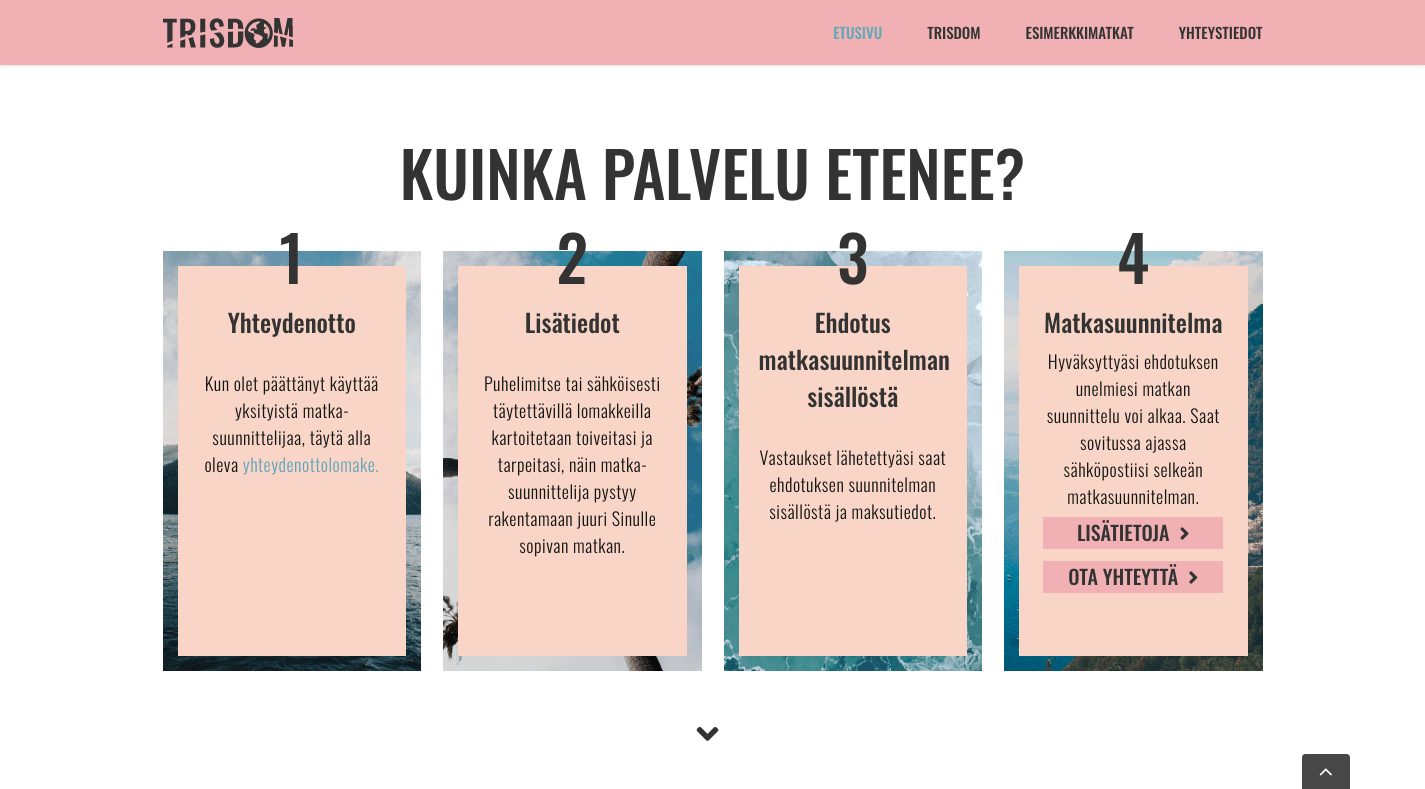 CONTACT US
Leave us a message if you would like a quote or if you have any questions about photography or the website. We will respond soon.