The new company needed a website to support the company's operations. Valolink was involved in the design of the company's creative look from the very beginning, and an extensive website complex has already been built on top of the website template made by Valolink. The project is progressing step by step, publishing content and new subpages as needed, and expanding the company's operations.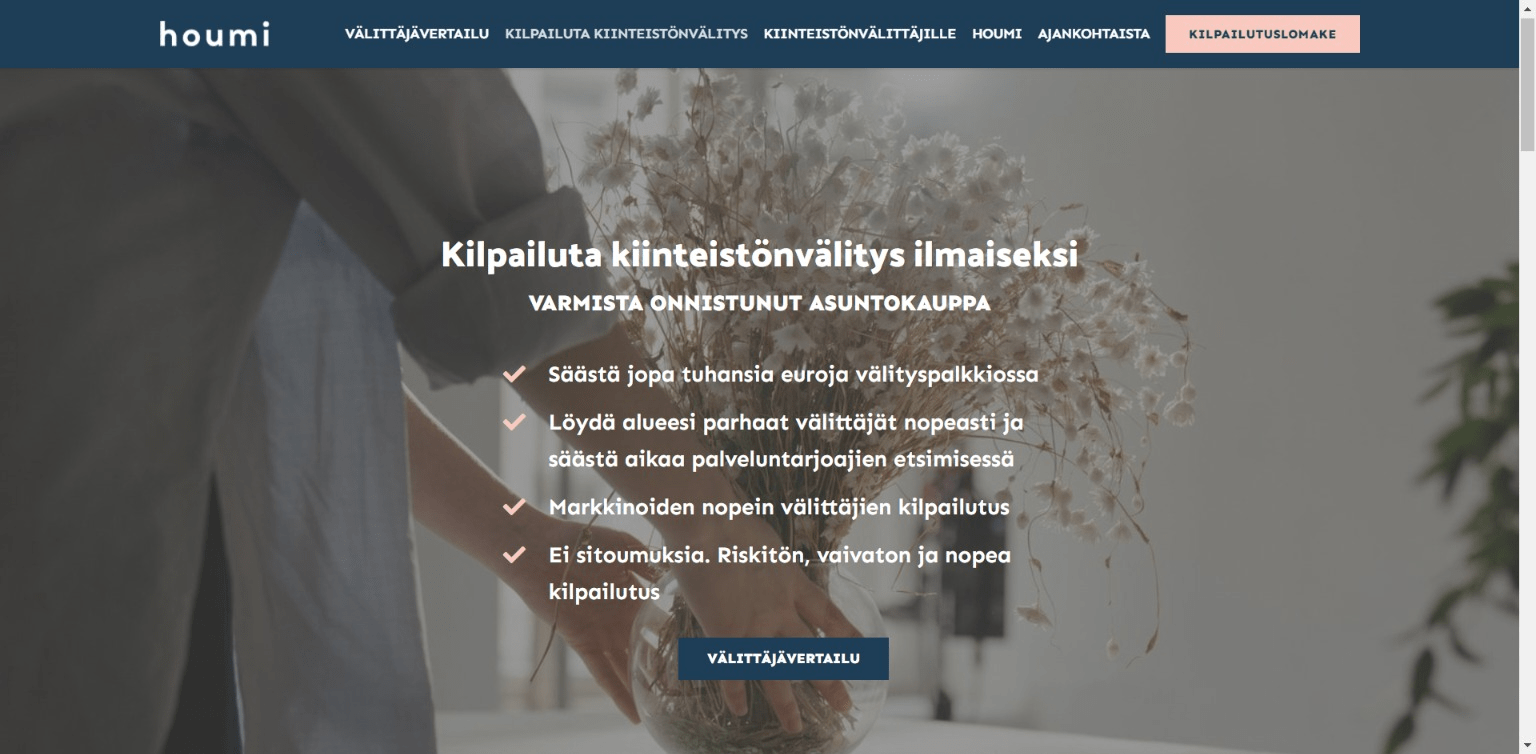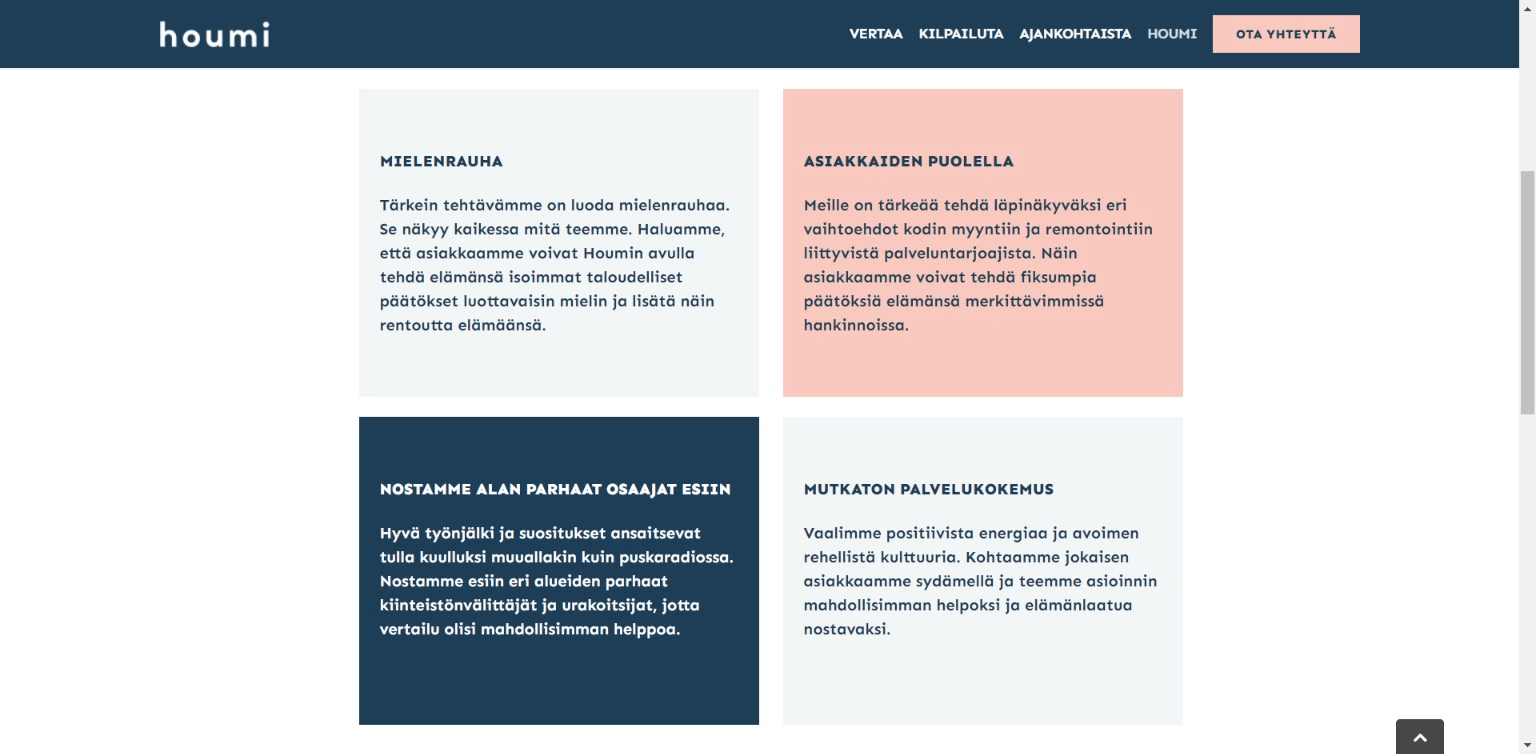 "In time (2018), we needed new websites after one mediocre website project. We found Valolink through a recommendation and quickly placed an order to rebuild Houm's website. The project was completed in a couple of weeks and we were able to build our business on a good footing in peace.

Since the first project, everything has always gone really well and our pages are constantly gathering thanks from our customers and partners. Valolink's service is fast and agile, and whenever you leave an assignment, you can be sure that the end result will be of high quality."

Translate
CONTACT US
Leave us a message if you would like a quote or if you have any questions about photography or the website. We will respond soon.